About Us
Louisiana Made Signs
We specialize in custom made interior and exterior signs. Our primary applications for signs are vinyl and acrylic logos & lettering but we also enjoy working in Aluminum and PVC lettering as well. We provide consulting for projects and we have three designers on staff with a combined axperience of over 25 years! Take a look at our gallery links and see if this would suit your office space!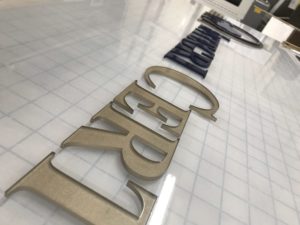 Why Work With Us
CONSULT • DESIGN • CREATE
Looking for a turn key solution? Do you need a sign for your office, vehicle graphics or construction project? We can help!
Recent Work
CONSULT • DESIGN • CREATE
Exterior Signs
drewpers
2019-08-23T20:52:40+00:00
Expert Design Advice
THINK IT DISCUSS IT CREATE IT FOR YOU
Let's Work Together
TELL ME MORE ABOUT YOUR PROJECT