About Us
Louisiana Made Signs
We specialize in custom made interior and exterior signs. Our primary applications for signs are vinyl and acrylic logos & lettering but we also enjoy working in Aluminum and PVC lettering as well. We provide consulting for projects and we have three designers on staff with a combined axperience of over 25 years! Take a look at our gallery links and see if this would suit your office space!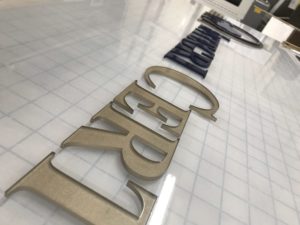 Born and raised in Lafayette we hold true to our culture and it's values. We carry this from our personal life to our professional life and products. We treat each client and project with care, compassion and dedication.
Web site development made for you fast!
Looking to promote your company online? We provide web design made easy with a free domain name purchase, for each one year contract. 
We have all been effected by COVID-19 and are adapting to this new environment. We are offering custom discounts to all restaurants and bars. We can go from concept to live in 5 days.
Basic 5 page layout with contact form setup and email integration
Custom layout with multiple contact forms, mailchimp marketing campaign integration and e-commerce availability
Preexisting site conversions and development with state of the art CMS development. 
Why Work With Us
CONSULT • DESIGN • CREATE
Looking for a turn key solution? Do you need a sign for your office, vehicle graphics or construction project? We can help!
Recent Work
CONSULT • DESIGN • CREATE
Exterior Signs
drewpers
2019-08-23T20:52:40+00:00
Expert Design Advice
THINK IT DISCUSS IT CREATE IT FOR YOU
Let's Work Together
TELL ME MORE ABOUT YOUR PROJECT