About Us
Louisiana Made Signs
We make all our signs in House right here in Lafayette Louisiana. We work hard to keep our signs, made in the heart of Acadiana. We also offer free consulting for projects that need it and graphic design work is avaialble. We have two designers on staff to help take your idea and turn it into reality.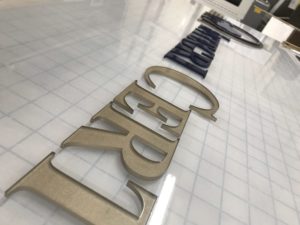 Born and raised in Lafayette we hold true to our culture and it's values carrying this from our personal life into our professional life and our products. We treat each client and project with care, compassion and dedication.
Why Work With Us
CONSULT • DESIGN • CREATE
Looking for a turn key solution? If  need a sign for your shop or  multi state signs, posters and decals. We can help you roll out your new identity.
Recent Work
CONSULT • DESIGN • CREATE
Exterior Signs
drewpers
2019-08-23T20:52:40+00:00
Expert Design Advice
THINK IT DISCUSS IT CREATE IT FOR YOU
Let's Work Together
TELL ME MORE ABOUT YOUR PROJECT